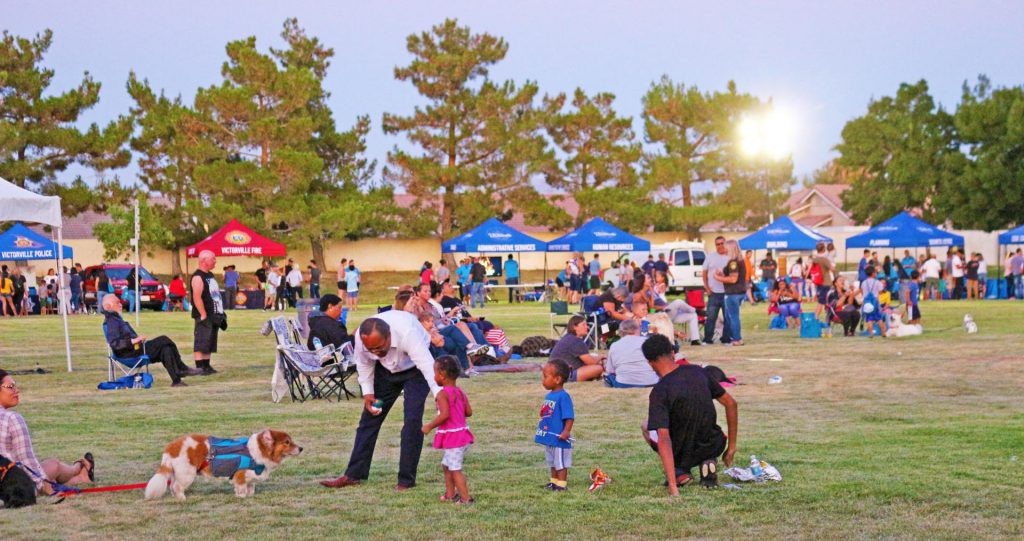 Reserving a Park, Gathering Permits
To use one of our units at any of the City of Victorville Parks, you will need to complete a couple steps.
1.) Below are two different forms depending on what you would like for your event! The city requires at least two weeks before the event to approve your application.
2.) The Parks do not provide Power or Water, a generator will either need to be provided (=> 3600 watts), or we can provide one with a full tank of gas for $100, if needed, ours is listed under Accessories.
3.) Water Slides are not allowed at Parks.
Parks in the City that do not have reserved spaces can be used on a first-come, first-serve basis. A gathering permit must be completed for any group of 25 or more. Groups of 60 or larger require a reserved space. There are no fees for gathering permits, but requests for permits must be submitted at least 2 weeks in advance. To apply for a Gathering Permit, download the FUA (Facility Use Agreement) form below and bring it to Hook Community Center during business hours. Hook office is open Monday through Thursday from 9:30 am to 5:00 pm.
Sports fields are available for your leagues next practice. Currently, fields are only open for drills and conditioning per the San Bernardino Public Health Department. To obtain a permit please contact the Recreation Department.
For further information call Hook Community Center at (760) 245-5551.
-All information here is from the City of Victorville Site at: